Guitar and Bass Amplification

ORDER EMAIL MAIN


---

VOLUME UNIT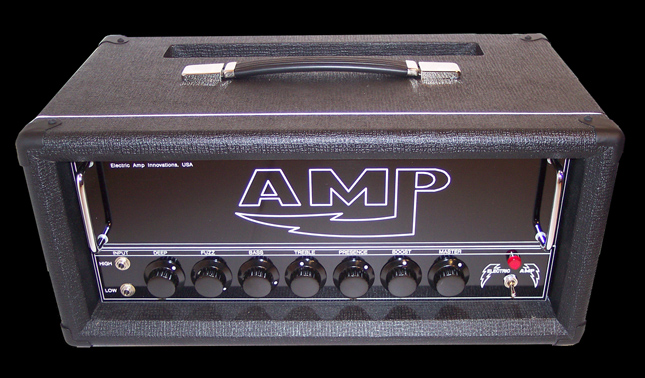 EA - MASTER VOLUME UNIT - Hand Made in the USA
MASTER VOLUME Unit : 7 Knob Deep Fuzz Overdrive Tube Amp Versatile.
Toss the pedals....
Overdrivenaut Tubes sending Riffage into Tonal Orbit Powered with ELECTRIC FUZZ.
Tube Amp Distortion blasting you with Pure Tube POWER. Organic break-up
from the power tube section with added bark from the 3 12AX7 pre-amp group.
Harmonic overtones and pure contourable feedback at lower volume capability
than our VOLUME UNIT but with the same top end volume. Back off the FUZZ
and bring the MASTER VOLUME UNIT into creamy clean tones that really makes
this amp unit bipolar "versatile" in character.
HIGH OUTPUT, BIG VOLUME 120watt + Amp Units that deliver authentic
tube amp tones from the 1966-1976 era of Tube Amplification.
Hand Made, Military Grade, Hardwire & Point to Point AMPLIFIERS.
EA-MASTER VOLUME UNIT - 7 Knob : DEEP - FUZZ - BASS - TREBLE - PRESENCE - BOOST - MASTER
4 MODELS: Choose the "Model" type for your UNIT to be Made.
2 - EL34/2 - GZ34 51+watt - GZ Dual Rectified Vintage Tube Amp Vibe Excellence.
2 - KT88/2 - GZ34 69+watt - BIG CLEAN, BIG DARK DISTORTION Maximus.
4 - EL34 120watt - Smooth High Octane Warm Tube Amp Tones for Guitar and Bass
4 - KT88 180watt - Mondo Tone, Mondo Bark. Size Matters...


CLICK ABOVE TO VIEW TUBE AMP POWER SECTION VARIATIONS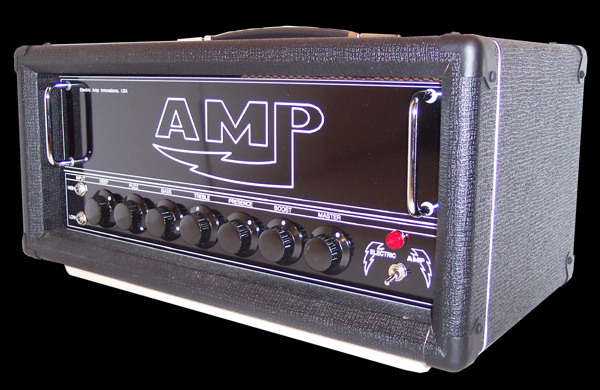 ELECTRIC AMP FEATURES:
OHM : 4 - 8 - 16 [ 3 dedicated jacks ]
VOLTAGE : 100 - 110 - 120 - 220 - 240 [ internal hardwire selection]
SLAVE OUT jack with SLAVE OUTPUT Level Potentiometer on the back.
HIGH and LOW Instrument Input on the front panel
SLAVE AMP Input Also in HIGH Instrument Input
THE BEST TUBE TONE, VOLUME AND POWER AMP FOR BASS and GUITAR.
At ELECTRIC Amp, High Grade Quality Components are Standard Protocol.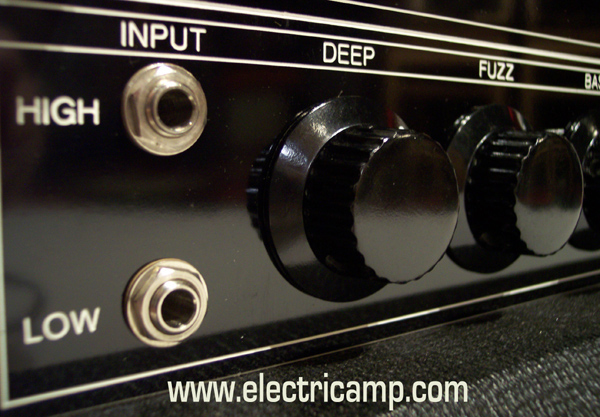 DEEP FUZZ RIFFOLOGY.
---